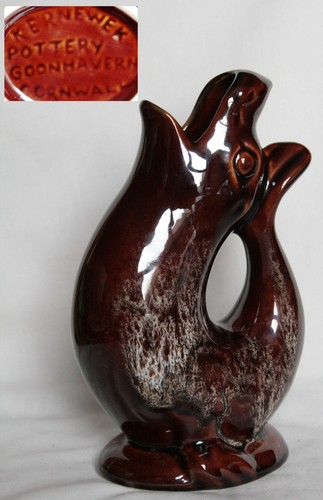 Typical mid-sized seal gurgle or glug vase (or jug if you're picky) in brown drip glaze from Kernewek Pottery of Goonhavern, Cornwall. These are called 'glug' or 'gurgle' vases as when you tip water out of them they make a 'glugging' sound. It does have some light crazing, really only visible in bright light, but is otherwise in fine condition.
Measurements: 18cm x 11cm.
Weight with packaging: approx 800g.
View here for price information.